Don't we all love the feeling of our bathroom turning into a spa when we are in the middle of a hot shower or bath? True that.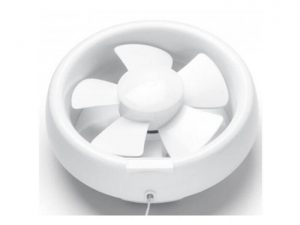 But this simple leisure can be quite harmful if left unattended. That is the reason why we have bathroom exhaust fans.
Having one in your bathroom will make sure that the air inside it stays fresh, and you stay un-suffocated. And alive.
Wouldn't it be lovely if your bathroom exhaust fan had cute little lights on it to supplement the already existing light system?
It sure as hell will be. That's why we are here, with a list of best bathroom exhaust fan with LED light for you.
Different fans are meant for different bathrooms; that's why you need to go through the guide carefully before purchasing one. Happy reading!
Buyer's Guide
As mentioned earlier, every bathroom will have its own kind of exhaust fan. And you need to choose which one is best for your bathroom based on certain principles.
Here are the features of a bathroom exhaust that need to be in accordance with your bathroom.
Size
How many square feet is your bathroom? The size of your exhaust fan needs to be compatible with that. With this, you will be able to get a suitable amount of ventilation.
Their ventilation ability is measured in CFMs or cubic feet per meter. The smaller the bathroom, the smaller the CFM value of the exhaust, and vice versa.
Installation
The installation process is related to the placement of the bathroom exhaust and its vent. The exhaust can be placed in the wall, as well as in the ceiling.
The venting must be out in the open, or it is going to cause trouble for the insulation and walls of your home. Make sure you hire a professional for safe installation.
Noise
The sound of bathroom exhausts is measured in sones. One sone is supposed to sound like the hum of a fridge; two zones is it's double, and so on. The fans with lesser sones will cost more.
But they will be highly convenient as they will not sound unpleasant. If you buy am exhaust that is more than two sones, you will risk the peace that comes with a quiet shower.
Number of Features
Many exhaust fans offer extra features, as well. These features help increase the efficiency of the thing.
For example, the moisture and humidity sensors will detect the amount of vapor in the air and operate accordingly.
This will help conserve energy. Exhausts that come with built-in lighting and heating will complement the already existing systems.
Top 14 Bathroom Exhaust Fan With LED Light Reviews 2020
We are not just going to leave you there. When you step inside the open market, there are only a million options to choose from. Of course, we were going to help you with that!

Here is a list of the best exhaust fans, which we have compiled after intense research.
1. KAZE APPLIANCE Exhaust Fan with LED Light
Welcome to the first product of the list. Sometimes at night, you don't want to lose the sleep that you have while you rush to the bathroom for an emergency.
So, you need to have quieter fans, and the ones with dim lights in them so that you don't have to switch the main lights on.
Kaze appliance has permanently lubricated parts that don't let it make a sound. That's why it is called ultra-quiet.
It operates at 110 CFM. And its noise level is 0.9 sones. The material makes it possible for the machine to last at lower temperatures, and stay rust free for long.
More photo & price on amazon.com
Pros: 
Quiet
Moves much air
Easy to install
Light is bright
Cons:
Heavy
Instructions given are brief
2. Broan-Nutone Ventilation Fan and Light
If you care for the look as much as you focus on the functionality, then this piece is definitely the one for you.
Made in matte white polymeric grille, you will find that it blends with almost any kind of décor. The motor is totally enclosed designed for continuous operation.
It is heavy-duty, with a capacity of 80 CFM. If you are a DIYer, you will not have a hard time connecting it at all.
You can fit it over your bathtub or shower space because it is heavy-duty and can be placed in such spaces.
More photo & price on amazon.com
Pros:
Heavy duty
Can be used in rooms other than bathrooms
Decorative function
Powerful light
Ensures safety
Cons:
Not enough instructions
Plastic cover isn't sturdy enough
3. Akicon Bathroom Fan with Light
The powerful motor is its more prominent feature, which will ensure that the fan stays with you for a longer period of time.
The sones are 1.5, but the structure still exhibits an incredible amount of quietness.
You can use it in bathroom spaces that are up to 90 CFM; it has been recommended that it should be installed by professionals.
More photo & price on amazon.com
Pros:
Quiet, for the most part
Powerful motor
Good for the price
Cons:
The support bracket isn't designed well
Not the most silent
Cover slides off due to its own weight
4. Hon&Guan Exhaust Fan with Light
Do you own a modern home and want your garage fan to look like a luxury piece that blends in with the rest of the environment, you need this.
You can't just use it in the bathroom, but in other rooms as well. The motor is made out of pure copper and can handle much heat easily.
More photo & price on amazon.com
Pros:
Led and exhaust can be controlled separately
Thermal protection
Material does not deform easily
Low electric consumption
Cons:
Material is cheap
Isn't UL, CSA OR CE approved
5. Broan-NuTone Bathroom Fan and Light
You won't even figure this is a fan; this is what their whole point is. Add it to your living room, kitchen, drawing room, bedroom, or whatever.
Neither the sound nor the appearance is going to make you feel as if this is a bathroom exhaust fan.
One fan will give you 70 CRMs and 1.5 sones. So typically, they will last you three times longer than a regular fan.
If the room is large, you can use more than one and make it look like you have lights all over the place. Isn't that lovely?
More photo & price on amazon.com
Pros:
Aesthetic light
Separate control for fan and light
Light is bright
Low noise
Cons:
One unit cannot handle a big space
A little pricey
6. Delta Exhaust Bath Fan with LED Light
This little unit is capable of delivering you with a 100 CFM capacity in just under 1.5 Sones of noise. And it doesn't even consume a lot of power while doing that.
Equipped with a DC brushed motor, you will get the most active airflow sweep with this one.
You can even place it on top of your bathtub or shower because its wires are protected.
More photo & price on amazon.com
Pros:
Quiet
Comes with a speaker
Fan and speaker can be separated
Installation is easy
Good for the price
Cons:
Tight fit
Bluetooth speaker could be louder
7. Hunter Bathroom Fan with Light
The hunter fans have been around for two centuries, but the only change in their quality is an improvement. These products are tough outside as well as inside.
This product is fitted with a glass enclosure that holds two bulbs, and can be open and closed easily for cleaning purposes.
You will get a 100 CFM output, and the sound level of 2 sones. You can use it anywhere inside your home; it will go with any kind of interior that you have.
More photo & price on amazon.com
Pros:
Cons:
8. Air King Exhaust Fan with Light
What sets this product apart from the others is its unique plastic design. Other products are made from steel, which requires welding.
The welding breaks and wears with time, causing the fan to make unholy sounds. It also paves the way towards corrosion.
Plastic does not have issues, and overall it dissolves sounds. If you live in the vicinity of salt water, you NEED this product.
Its design makes its installation easier too. It operates at 70 CFM at two sones.
More photo & price on amazon.com
Pros:
Plastic body absorbs sound
Doesn't corrode
Snap-on fitting system
Powerful
Cons:
Fan housing is visible from below
A little loud
9. Delta Electronics Fan/Dimmable LED Light
Here again, we have the brushless DC design from delta that makes the motor as powerful as anything else.
It will give you an 80 CFM rate of flow and the sound of 1.3 sones, all while operating at low power.
The best part is that you can set the brightness of the LED lights; however, you like it because they are adjustable.
The part that is better than best is the accompanied Bluetooth speaker.
You will save yourself the hassle of reaching out from the shower to change the songs.
More photo & price on amazon.com
Pros:
Bluetooth speaker
Adjustable LED light brightness
Powerful operation
Quiet fan
Cons:
Installation isn't easy for beginners
Tight fit
10. Homewerks Worldwide Bathroom Fan
The homework bathroom fans are callable of powerfully sweeping air through the area of at least 80 square feet, with their powerful 110 CFM motors.
The simple grille is designed so that you can fit it anywhere inside your residence no matter what the interior is decorated like.
The galvanized steel finish won't let your product corrode.
More photo & price on amazon.com
Pros:
Quiet
Easy to install
Plastic cover is easy to clean
Cons:
11. Delta Exhaust Fan with LED Light
The BreezRecessed ceiling ventilating fan is not going to let you down when it comes to quality and ventilation.
Its solid and heavy-duty operating motor makes it suitable for use almost everywhere, whether it be your bathroom, living room, or any commercial space.
The added LEDs will complement your light system by adding soft lights to it. The DC motor operates at 1.5 sones but uses 40% less energy than any other fan that you might get.
More photo & price on amazon.com
Pros:
Uses less energy
Can be used in wet areas
Night light is appropriate
Cons:
LEDs are not adjustable
Cannot be used as the main source of light
12. Aero Pure Bathroom Fan with LED Light
As the name says, the Aero pure ap90 sure does offer a very slim and sleek design compared to the other products.
If you prefer a combination of aesthetics and performance, then this is definitely the product for you.
The noise level is just 0.3 sones! You wouldn't even know if it is on.
More photo & price on amazon.com
Pros:
Good design
Very quiet
Can be used in shower
Permanently lubricated
Cons:
Light is too dim
Doesn't come with a Romex connector
13. Panasonic Ventilation Fan with Recessed LED
The problem with other products is that they don't always give you the CFM rating that they say.
The good thing about Panasonic fans is that they always deliver the airflow that they promise.
They are ideal to use in any situation.
More photo & price on amazon.com
Pros:
Can be installed on the shower
Quiet operation
Cons:
Doesn't work as powerful
Light bulb doesn't last very long
Comes with white on black writing which is hard to hide
Lamp trim ring is smaller than normal
14. Aero pure Bathroom Fan with LED Light
And last but not least, we have this exhaust fan from the pure aero series.
You can trust it to clean the air of any room. The design is available in many colors like bronze, nickel, and white.
The 80 CFM motor meets the standards of today.
More photo & price on amazon.com
Pros:
0.3 sones quiet operation
Appropriate for wet application
Friendly installation
Night light is included
Cons:
Frequently Asked Questions
What is the best CFM for bathroom fans?
Almost every fan is rated between 50 to 110 CFM.
If your bathroom is smaller than fifty square feet, the recommended fan to purchase is the bath fan, which is meant to be used in smaller spaces, and have a CRM value between 50 to 79.
If you have a large bathroom, choose the CFM value based on one CFM per square foot of space.
Is more CFM a better bathroom fan?
Your CFM value depends upon the area of your bathroom. The bigger your bathroom, the higher the CFM value needs to be.
The rating of CFM must be high enough for it to replace the air of your bathroom eight times per hour.
How many CFM do I need for my bathroom exhaust?
CFM needs to be at least fifty for even the smallest of all bathrooms.
However, the ventilation rate is supposed to be one CFM per square foot.
Like for example, 7' x 10' bathroom, you need to have an exhaust fan with 70 CFM.
Why is my bathroom exhaust fan so loud?
For the most part, it will be the dirt and dust that has accumulated in the vent over longer periods of time that is causing it to make strange and loud noises while it spins.
Or, the blower or the fan may also be spinning out of adjustment, causing the unpleasant sound.
Can I use wd40 on my bathroom fan?
Wd40 can serve as a decent lubricant to solve the problems that are being caused by dirt and debris. It will break down any particles that hinder the movement of the blower fan.
However, you may also use any other lubricant; they will have the same impact.
How do I stop my bathroom fan from making noise?
If you do not want to replace your bathroom exhaust, then make use of a canister vacuum to eradicate the noise caused by dirt stuck in the vent.
You can also use a lubricant to remove the substances that are causing friction. The noise will usually stop after this. If it does not, you will have to replace the exhaust.
What size bathroom exhaust fan?
The bathroom exhaust fans operate in one basic rule, and that is, you need one CFM per foot square. A CFM stands for cubic feet per meter.
If the bathroom is less than a hundred feet than the standard fan size will be applied.
When to replace a bathroom exhaust fan?
Typically, a bathroom exhaust fan is designed to last for ten years. However, there are some signs that are going to indicate if your fan needs to be replaced earlier.
For one, the sounds will let you know. It is better to replace bathroom fans instead of trying to repair them. You can also tell if your fan needs to be replaced by the amount of time it takes to start.
If it starts slowly, you need to get a new one.
Where should the bathroom exhaust fan be vented?
The bathroom exhaust fan must be vented at all costs. However, make sure that you vent it in the right space. Venting outside is the best option.
Venting it somewhere inside will only be more trouble, as it will cause condensation and mold.
Is the bathroom exhaust fan required?
A bathroom exhaust fan is supposed to keep the moisture and foul odors out of the bathroom, so it is always a good idea to install one.
Not only is it pleasing, but it has also been deemed as a requirement in building codes in many places.
Conclusion
After reading this guide, you can proceed to make the purchase that suits your needs.
Even if you don't buy a product that has been listed above, you will still be able to judge the features of any product you encounter, based on this article.
We hope you manage to land the best possible deal!
Read Also: