Dusk to Dawn light bulbs are an innovative way to be energy efficient and also save electricity costs.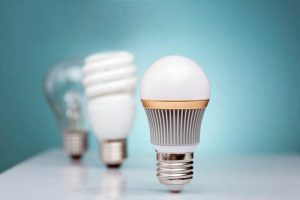 These light bulbs have a built-in sensor that senses the sunrise to turn off and sense the darkness at sunset to turn on.
This way, your electricity bill goes down, and you are also one of the few who live their lives in an eco-friendly manner.
Buyer's Guide
These are essential factors you should understand and adopt before making your buying decision.
Focusing on these factors will help you choose the best dusk to dawn lightbulbs.
Brightness
The brightness of bulbs is generally measured in lumens. Considering the level of brightness you need for outdoors will be a significant factor that will also influence your budget.
If you are looking for good ambient lighting, then you should choose soft, dim lights.
However, if you want bright and loud lighting outdoors, then you should opt for high-powered bulbs with high wattage.
Motion Sensing
Due to more considerable technological advancements, dusk to dawn light bulbs have built-in motion sensors which also provide higher security for your premises.
Motion sensors will light up the bulb whenever any movement is detected.
Different models have different sensors, some turn on automatically at sunrise and turn off at sunset while others can be managed with a mobile app.
Weather Resistance
Dusk to Dawn light bulbs are typically used outdoors, and for this reason, the bulb should be weather-resistant. Weather-resistance makes a light bulb highly durable and long-lasting.
Most light bulbs stand up against rain and snow. Therefore, you should choose the one that has all these features.
Budget
This is one of the crucial factors you must look into since it involves your affordability.
With the dusk to dawn light bulbs, your monthly energy cost will go down, but you also need to consider the initial investment.
Expensive brands do not always promise quality. There are many other features you can get for the same price.
Plan out your budget before heading out to purchase.
Top 15 Dusk To Dawn Light Bulb Reviews
Below are the top 15 dusks to dawn light bulbs that are doing well in the market currently.

You can choose the one that best suits your budget and needs.
1. Sunco Lighting A19 LED Dusk-to-Dawn
The Sunco light bulb comes in various options, and the buyer can choose the level of brightness that is required and also the shade that he or she needs.
With state of the art technology, these dusk to dawn light bulbs are equipped with Photocell sensor that enables it to turn on during sunset time and turn off at sunrise.
Not only do you save energy but also reduce electricity costs. However, this lightbulb is non-dimmable and can be used indoors and outdoors.
Sunco light bulbs are UL certified that makes them durable and safe.
More photo & price on amazon.com
Pros:
Bright lightening
Photocell Sensor Technology
Energy efficient
Cons:
Sensors not good for indoors
Short life
2. Boxlood 4-Pack Dusk to Dawn LED Light
The Boxlood dusk ton dawn light bulbs are the easiest to install because they do not require any wiring. With the plug and play service, you can enjoy the easy installation in a few minutes.
You don't need to worry about turning this bulb off because of its auto on/off the sensor. The best feature of this light bulb is its weather resistance.
Now you can save energy up to 85% and also choose between two or four-pack.
More photo & price on amazon.com
Pros:
Good sensors
Weather-resistant
Easy to install
Cons:
Not very bright
Flicker issue
3. Amber Yellow LED Bug Dusk to Dawn
The Amber yellow light bulb has an innovative design that is not only safe but keeps the bugs away as well. With its stylish design, it offers two variants; warm light and yellow light.
Yellow light is very soothing to the eyes and also does not attract any bees or bugs.
It has smartly built-in sensors with automatic turn on and off feature, so there is no need to have any reminders to turn on the light.
More photo & price on amazon.com
Pros:
Yellow light option
Soothing light
Sensor works great
Cons:
Flickering issue
Very short life
4. Bobcat LED Area Light Dusk to Dawn
The Bobcat dusk to dawn light bulb has a very different design which has its unique look making it different from other brands.
What makes this brand exclusive is the replaceable photocell option.
Now there is no need to buy another light bulb if the photocell sensor is not working. Simply, replace the sensor, and you are good to go.
The bobcat light bulb comes with ultra brightness of 9500 lumens. This level of brightness covers huge areas and offers exceptional bright light.
The installation is easy using two screws and can be mounted almost anywhere. Along with all these features, bobcat light bulbs have a life of 50,000 hours.
More photo & price on amazon.com
Pros:
Easy installation
Replaceable photocells
Ultra-bright
Cons:
Weak customer service
Short life
5. Shine Tech LED Dusk to Dawn
If you have a massive area to cover or a small walkway, shine tech light bulb has got you covered.
Providing consistent, sharp brightness with a photocell sensor that saves 88% energy and is cost-effective.
Shine Tech dusk to dawn light bulb offers 5500 lumens of brightness and 5000k light colour.
If you position it at a reasonable height, this light is capable of covering 107ft in diameter.
Packed with amazing features and easy installation, Shine Tech light bulb is a great choice.
More photo & price on amazon.com
Pros:
Covers large areas
Good brightness
Cost-efficient
Cons:
Customers have complained about short circuits
6. LED Yard Light 45 Watts Dusk to Dawn
While all other brands focus on brightness, this brand has focused on a  beautiful squirrel cage filament design as well as high brightness.
It is a perfect choice for those who wish to have an alluring room that is aesthetically designed.
This dusk to dawn light bulb has a tubular design with an Edison bulb. This light bulb brings in good looks as well as energy efficiency.
The best feature of this bulb is that it is made of the robust aluminium body, which is weather-resistant and impact-proof.
More photo & price on amazon.com
Pros:
Durable Body
Elegant design
Weather-resistant
Cons:
7. TORCHSTAR Dusk-to-Dawn LED
The torch star dusk to dawn light bulb is DLC qualified, and with a simple replacement, it will be a great source of cost-saving.
The sturdy aluminium design makes it safe to use and install as well as corrosion-resistant.
The most critical factor is that it has a good heat dissipation process which prevents short circuits. It is IP65 waterproof, so no more worrying about rain.
It offers a 50,000-hour life span and a photocell sensor to make your life easier.
More photo & price on amazon.com
Pros:
Sturdy design
Corrosion-resistant
Good Heat dissipation
Cons:
Not reliable
Photocell not great
8. VGOGFLY Dusk to Dawn Sensor LED Light
These dusk to dawn light bulbs are packed with sensors that turn on/off the light bulb without having you worry about it.
Now you can enjoy good nights sleep, knowing that you do not have to wake up early to turn off the lights.
These light bulbs are made of a plastic mask that offers outstanding heat dissipation to the LED chip, ensuring safety and long bulb life.
It comes in a single packing, pack of two or pack of three.
More photo & price on amazon.com
Pros:
Affordable
Efficient heat dissipation
Good sensors
Cons:
9. Philips LED Dusk-to-Dawn Light
Phillips is a well-known brand. The dusk to dawn light bulbs is reliable that uses 75% lesser energy and offers 22,000 hours of life.
These bulbs are energy star certified, making them even safer and are also mercury-free.
Providing vibrant and sharp warm white light that is also comfortable to the eyes and soothing for the surroundings.
It also comes with a built-in sensor and is very easy to install.
More photo & price on amazon.com
Pros:
Reliable
Soothing warm white light
Easy to install
Cons:
Other brands are offering much more for the same price
Not weather resistant
10. AmazonBasics Dusk to Dawn A19 LED
The Amazon basic light bulb is an economical option for all those on a budget.
Although it does not offer a lot of features, it still comes with a photocell sensor that automatically turns it on or off according to the time.
It provides a life span of 10,000 hours which is reasonable but very less than what its competitors are offering.
This dusk to dawn light bulb is exceptionally good at cost-saving as it only uses 9 watts of energy.
It emits a soft white colour and is very reasonably priced.
More photo & price on amazon.com
Pros:
Economical
Energy saving
Easy installation
Cons:
Offers very few features
Does not last long
Photocell sensor stops working
11. Amico LED Dusk to Dawn Security Light
The Amino Led floodlight has a sensitive photocell sensor, that works as a great source of security for your backyard, parking or walkway.
The design is different and classy with two brights led heads offering brightness up to 2500 lumens.
It has a unique curvy design that emits light at a wide-angle and has a 360-degree rotation feature.
Thus, you are not limited to a specific space once you install the light. You can freely rotate it to meet any angle of illumination.
More photo & price on amazon.com
Pros:
Exclusive design
360-degree rotation
Super Bright
Cons:
12. Banord Dusk to Dawn Light Sensor Bulb
Banord dusk to dawn light bulb comes in a pack of three. It is energy efficient using only 12W of energy and providing decent brightness of 900 lumens.
Integrated with Photocell sensor, it can save up to 85% energy. With a simple screw process, it can be installed in no time.
More photo & price on amazon.com
Pros:
Great Value
Sensitive Photocell sensor
Ultra-bright for small spaces
Cons:
Bulb flickers
The bulb has a short life.
13. VGOGFLY 100 Watt Dusk to Dawn LED
This dusk till dawn light bulb has a very stylish design that will enhance the look of your home or backyard. The aluminium body increases durability and fulfills cooling requirements.
The light sensor feature saves a lot of money and is a perfect investment for your home.
It does not matter if you are at home or not. These light bulbs will automatically turn on in the dark.
It comes in single packing or double packing.
More photo & price on amazon.com
Pros:
Elegant design
Sturdy body
Cons:
14. LOHAS Sensor Light Dusk till Dawn LED
The Lohas light bulb has an efficient sensor which will detect the time of day and work accordingly.
It only uses 6W of energy, making it very cost-effective and easy on your electricity bill.
It offers 500 lumens of brightness which is decent but lower than other brands. It will not cover large areas but is suitable for porch or walkways.
More photo & price on amazon.com
Pros:
Soft lighting
Cost-effective
Good sensor
Cons:
Low brightness
Not for bigger areas
15. Govee Sensor Light Dusk to Dawn Light
This light bulb is fitted with smart photocell with detecting sunlight feature.
It only uses up 7W of energy which is extremely low as compared to the traditional 40W bulbs.
It offers a reasonable 30,000-hour lifespan and is easy to install.
More photo & price on amazon.com
Pros:
Energy saver
Affordable
Good quality
Cons:
The bulb does not last long
Frequently Asked Questions
How dusk to dawn led bulbs work?
What is a dusk to dawn light bulb?
Dusk to dawn light bulbs offer light throughout the night till sunrise and come typically installed with photocell sensors that automatically turn on the light during sunset and turn off lights at sunrise.
These light bulbs are energy-saving and cost-effective.
Do dusk to dawn lights use a lot of electricity?
No, Dusk to dawn lights is equipped with sensors that turn them off automatically at the time of no need.
Also, they consume lower wattage and are a great source of saving electricity as compared to traditional bulbs.
What does from dusk to dawn mean?
You should avoid this, high heat levels will ruin the non-stick, and your food will not be released with as much ease.
Dusk to Dawn means that the light bulb is going to emit light throughout the night (Dusk) till sunrise (Dawn).
This feature makes these light bulbs very convenient and stress-free.
Can smart light bulbs be used outside?
Smart Light bulbs are usually designed for outdoors. They also offer security at the time when you are not around your house.
They lit up automatically as the sensor detects movement or light. Although, you need to check if they are weather-resistant.
What causes dusk to dawn lights to flicker?
Dusk to dawn lights flickers because of a rapid on/off the action by the photocell.
It is usually a misinterpreted signal by the photocell which leads to the flicker.
How many hours is dusk to dawn?
Dusk means evening time while dawn means sunrise, so the time in between is approximately 10-12 hours.
How many lumens do I need for a yard light?
Its Lumens are a measure of brightness. It depends on how bright you need the area to be.
Lumens for a yard light can range between 12-1300.
Why does my dusk to dawn LED light keep going on and off?
If the flicker is consistent, then there can be issues with the LED chip of the bulb.
You can also check the Photocell sensor.
What is the purpose of a photocell?
The photocell is a sensor used to detect light.
It is used in the dusk to dawn light bulbs so they can turn on or off automatically.
How do you test a photocell?
To test a photocell you can use a digital multimeter.
If they are near the light, the resistance is low whereas if they are not near a light, the resistance will be very high.
I'm looking for an LED for indoor use. Is SUNCO Lighting A19 LED dusk-to-dawn bulb a good choice?
No, it's not the best option for you. If you want a dusk-to-dawn bulb with good sensors for indoor use, then go for the LOHAS Sensor Dawn LED.
I live in an area where the sun barely shines. Which dusk-to-dawn bulb should I get for maximum brightness?
You'll love the AMICO LED Dusk-to-Dawn security light. It's a little difficult to install but gives off a high-intensity brightness.
I need to get a dusk-to-dawn light for my garage. It's a tight space, but I don't need the light during the day. Which bulb should I get?
If you want a bulb for tight spaces, then the BANORD Dusk-to-Dawn LED light will do wonders for you. Get this light for Ultra-Brightness in your garage!
Hey! What is my best option if I want to save the initial cost as well as the overtime energy?
Your best option is the GOVEE sensor light because it's affordable as well as energy-efficient in performance.
My last Dusk-to-Dawn light dissipated too much heat. Which one should I buy now to solve this problem?
The VGOFLY LED dusk-to-dawn light will is just what you need. The heat dissipation system of this light will solve your overheating problem.
Conclusion
We hope that our buyer's guide helps make you understand the essential factors before purchase.
Also, we hope our fifteen shortlisted reviews on the best dusk to dawn light bulbs will assist you in making the right buying decision.
Read Also: